REVIEWS
You Don't Have to Take Our Word for It!

Here's what some of our satisfied customers have to say about Gilmore's Auto Service:



Brakes
11/02/2023
Got my brakes serviced here about a week ago and I was so satisfied with the service and professionalism. This auto shop gives honesty and fair pricing.

10/10/2023
Gilmore's always is reliable, fair and stress free!

Import Cars & Trucks
08/22/2023
Excellent, honest service to my Honda Odyssey. Phil was helpful and kind, and the car is now running like a dream. He was able to fix my car quickly and to my complete satisfaction. Highly recommend.

The everything Channel 100

05/31/2023
Excellent service, prompt, efficient, helpful and honest.

05/14/2023

01/07/2023
I highly recommend Gilmores. They have been servicing my 1993 bronco since 2016. Given the age of the vehicle there's been quite a bit of work to do and they've always done it expertly and professionally. It's a pleasure to work with owner Phil Sanders.

07/31/2022
Very professional, quick turn around on repairs, friendly and knowledgeable. The mechanic has been very helpful in getting my truck back on the road in a timely fashion. They are also very reasonably priced.

07/20/2022
Great job to Phil at Gilmores. The car initially completely stopped working. Starter not working. Had it towed to Gilmores Auto Service. Best move. Usually go to Concord Hyundai for oil change etc but this was first time anything serious occurred with this 13 year old car. Never needed any repairs, ever until now. It's run like a dream up until this point but after Gilmores service it's running like a brand new BMW. (Its a Hyundai GLS Sonata) Phil took charge and handled this matter: *Installed Remanufactured Starter engine *Power steering flush. *Several other minor replacements: bulbs etc, oil change, battery clamp /terminal service. Thanks to Phil I will bring my car here from now on. Excellent customer service. :)

06/17/2022
This is a great place to bring your car for any auto repairs and maintenance needed. They DO NOT waste your time like other places often do. Overall, great place for auto services.

05/18/2022
Great shop, even better people. Local and community focused.

05/11/2022
Phil at Gilmore's was very responsive, helpful and clear with his communications. Highly recommend.

04/08/2022
Excellent service, excellent people, will be my go to mechanic for years.

10/04/2021
GMC Yukon linkage came disconnected and needed to be replaced. Vehicle was towed there, keys dropped in slot, finished the next day. The service was great!

Beckner Contracting & Management

09/30/2021
Get great and courteous service every single time. The best auto service in town!

06/09/2021
Super friendly manager who showed me what the noise in my car was, as well as something else I should get fixed, showed me and explained it. I didn't feel like I was being taken advantage of. Looked up prices online, his rates were fair. Very nice and fast too. Would recommend. Great mechanic.

06/07/2021
Spectacular work they are AWESOME machanics I have a 69 gto and the work they did on it I couldn't be happier with thanks guys !!!!

04/24/2020
Good service, able to get in quickly,problem taken care of, additional problem dealt with

07/15/2019
Seriously you should go to Gilmore's- as a young woman I get ripped off left and right by mechanics but this business is very ethical and treats customers really well. They not only did a free oil change for me from a coupon, but they did a full diagnostic of my old car and took pictures of current and possible future problems, took the time to explain them in detail to me and my options should I want to do repairs anywhere in the future, listed them on the receipt so I would have a written record, and emailed me the photos. They didn't pressure me into spending any money at all, they genuinely just wanted to help me out with any car issues. I've never received so much honesty or service that went above and beyond from a mechanic before.

06/21/2019
This place does good work.

03/26/2019
I just moved here to Walnut Creek with a Subaru that made an awful squeaking noise. I brought it into Gilmores and they found a solution right away. Highly recommend!

09/25/2018
Exceptionally friendly and caring staff. They have your best interest in mind.

06/27/2018
Great People - Great Service - Great Price! Phil will even deliver our Car to us.

04/11/2018
Gilmore's have taken care of my cars for more than 25 years and never thought of taking them anywhere else because they are reliable, honest, efficient, and polite.

03/27/2018
I have been going to Gilmores now for 26-27 years. Their service and quality of work is amazing. As single woman, it's difficult to find a place like this that you can trust without question. I recommend Gilmore's to everyone

02/13/2018
Always competent. Always honest. Always explains. Always fair. There is no better place to take my car. In fact I don't take it anywhere but to Gilmore's! You shouldn't either.

04/16/2017

03/28/2017
Phil has been servicing my cars for years. He is very honest and does very good work. I would highly recommend him.

12/31/2016
Superb service and quality! Phil,the owner,was so nice,helpful,and easy to talk to!would recommend this to anyone.you get what you pay for! Quality is what they offer!

11/30/2016
Gilmore's is our go-to auto shop in the bay area. We live in Pittsburg, but it's worth the extra drive to have Phil work on our vehicles. He is experienced and honest, and he has earned a tremendous amount of repeat business from myself and many of my friends.

10/30/2016
I have trusted these guys with my vehicles for years. They give me straight answers to my questions, and they don't over charge me. I'd recommend These guys to anyone.

10/12/2016
Phil and the mechanics are great listeners, truthful, passionate about their work and successful in providing excellent customer service and putting smiles on customer faces while driving away with a better running vehicle. In the 12 years I have been going to Gilmore's garage, I have been presented with a detailed vehicle evaluation which includes: details about defective parts, vehicle code requirements, recommending replacement parts and keeping the cost within my budget. Finally, they treat my vehicle and all vehicles as if they are working on their own personal vehicles. This is probably why the US Postal Service in Walnut Creek has them to work on their postal vehicles.

08/16/2016
If you are looking for a reliable automotive service you have to go to gilmores! I just recently lost my husband and Phil and his crew went out of his way to help me and get my car back on the road without ripping me off! I will never go to another mechanic again. Trustworthy and reliable and they know their stuff! Love them!!!!

04/12/2016
Gilmore's Service provides excellent service and repairs at a reasonable price. They are very friendly and have instant access to the service history of your car and they complete their work on time and within their original estimated cost.

03/15/2016
Gilmore's Auto Service is by far the best auto repair and maintenance service. We have brought all our cars to them for two decades. They are expert in both domestic and foreign makes. We recently acquired a jaguar and Gilmore's is the only place that is allowed to touch it. They are exceptionally thorough, professional, and trustworthy. They never overcharge. If you are seeking expert workmanship, this is the place to go.

03/01/2016
So friendly, punctual, and communicative. Great to have an honest and reliable car guy

09/07/2015
Been going to Gilmore's for years. They actually diagnose the problem before they start and then fix what's wrong. No, it's not free, but spending a couple bills to do it right the first time is worth it. Oh yeah, they are honest and stand behind their work.

07/12/2014
Honest fair work. You can trust them to be straight up about needed repairs. I took my car there after an oil change establishment quoted me over $1000 for a needed repair and Gilmores took a look and stated nothing needed to be done and I was being taken.

04/30/2013
I have been taking my vehicles to Gilmore's Auto for more than 10 years. The work of Phil and his team of professional mechanics is excellent. They have always been very detailed, clean and very fair with their estimates. I highly recommend Gilmore's.



Brakes
Got my brakes serviced here about a week ago and I was so satisfied with the service and professionalism. This auto shop gives honesty and fair pricing.
Joeshanay Jones
, 11/02/2023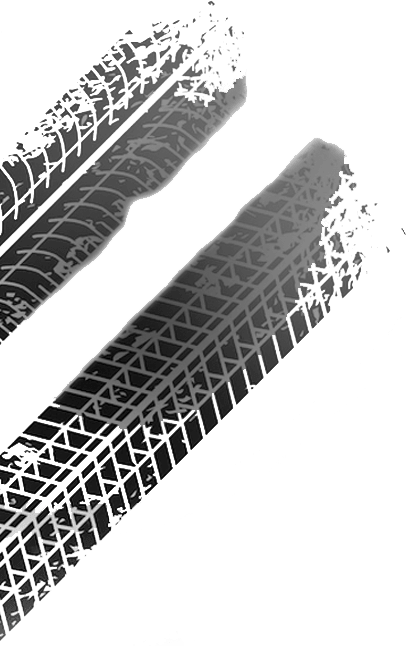 Get free Coupons
Take advantage of these great offers!
FREE COURTESY INSPECTION WITH REPAIR
First time customer? Come in for any paid repair work and let Gilmore's inspect your car at no extra cost to you.
No tricks. No Pressure.